Missing or Bad links? Letters to the editor? E-mail: editor@coldtype.net
---

---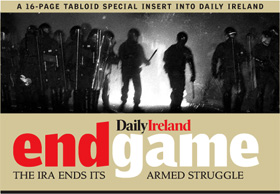 THE IRA ENDS ITS
WAR WITH BRITAIN
Read about the formation of the IRA and its war with the British government,
eye-witness accounts of Bloody Sunday and other atrocities and packed with photographs of a country wracked by 30 years of civil war.
16-page file - 5,000k (click to download)
Pages 1-8 - 2,500k (click to download)
Pages 9-16 - 2,500k (click to download)
---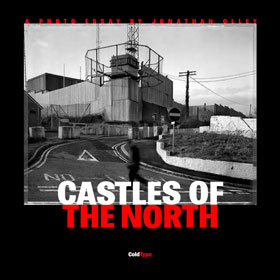 THE FACE OF NORTHERN IRELAND
CASTLES OF THE NORTH
Photographed by Jonathan Olley,
with an introduction by Liam Clarke
Journalists, photographers and camera crews have followed the conflict between Protestants and Catholics in Northern Ireland closely for many years, but attention has rarely been given to the consequences the conflict had for the urban environment. Photographer Jonathan Olley photographed the British army 's heavily-armed observation posts and forts which define the street scene in Northern Ireland. They loom over shops, pubs and fish and chip shops like modern castles. Now that the army is withdrawing as a part of the peace process, the buildings and towers are being demolished brick by brick.
(5300k) Hi-Resolution File / Download Here
(700k) Low-resolution File / Download Here
---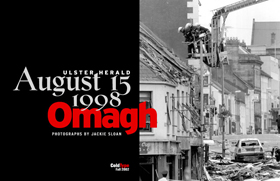 OMAGH, AUGUST 15, 1998
The Real IRA bombing which killed 29 people at Omagh in Northern Ireland was the last - and worst - major attack during the 30 year war between the province's Protestants and Catholic factions. The images in this 10-page essay are the work of Ulster Herald photorapher Jackie Sloan.

(536k) Download Here
---
CLICK HERE FOR MORE PHOTO ESSAYS
---
Please Note:
The downloads on this web site have all been saved in Adobe's Portable Document Format (PDF). If you don't have a PDF Reader, download one from the Adobe web site (click on icon below)